Tires Profile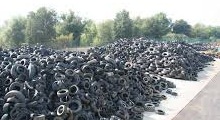 TIRES S.p.A. comes from a radical social change made during the first months of 2008, from the known Picena Macchine srl.
Thanks to the new administration, installed on the beginning of June 2007, the marketing of the company has been planned again under the national and international profile, establishing important improvements in the quality and in the profitability of the proposed plants. Today the company suggests new and specific for geographical areas solutions, in order to satisfy each reality. In fact, branch offices have been realized in different world regions, to guarantee a great professionalism and timeliness by an Italian company. Consequently, it has been essential to make our brand international changing only the legal name and keeping the same characteristics of the previous. TIRES S.p.A. moreover, has diversified the market in the recovering of the earthworks tyres improving machines and shrewdness, which make them unique in their solution.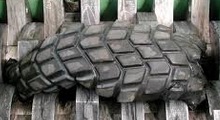 The force point of the company is to solve the customer's problems and to be able to build special plants to order, even if different from the sector of the pneumatic. The building division is characterized by a great technological innovation, which allows to the company to realize every component of our machines in short time. TIRES S.p.A. is devoted to several innovative researches of application to offer bigger and bigger outlet of the products coming from tyre, that can be directly examined in the commercial and manufacturing office. Thanks to our presence on the market since the beginning of the 90's, the proposed solutions offer the maximum quality at the lowest production cost, making us in this way competitive.